Hosting a party or special event is fun, and rewarding, but most people find the catering a big headache. Choosing food that is suitable for all of your guests, buying the ingredients and preparing everything is very stressful. A great way to solve this problem is to hire the Hinckley Hog Roast team. Hog Roast Hinckley believes that freshness in every dish is the key to even better tastes at your event. To the amazement of many of our customers and guests, you'll find every dish at your event is made fully fresh on-site. From our handmade burgers made from high end meats sourced locally, to our freshly prepared salads, our homemade coleslaws, our buttered, roasted, and fried potatoes, each and every dish you enjoy at your event will have been made that day. With fresher cooking comes tastier dining – the proof, quite simply, is in the roast, as it were.
For more than a decade, we have been providing hog roasts, and other party food, in the Hinckley area. We have plenty of experience, so you know that when you hire us every one of your guests will go home happy and full of good food.
Regardless of what you are looking for we can accommodate, we offer so much more than just Hog Roasts. Although we specialise in succulent, tasty pork rolls we have options to get all types of tastebuds tingling! Just take a look at our menus and wait to see what makes your mouth water.
Traditional Hog Roasts and Other Party Food In Hinckley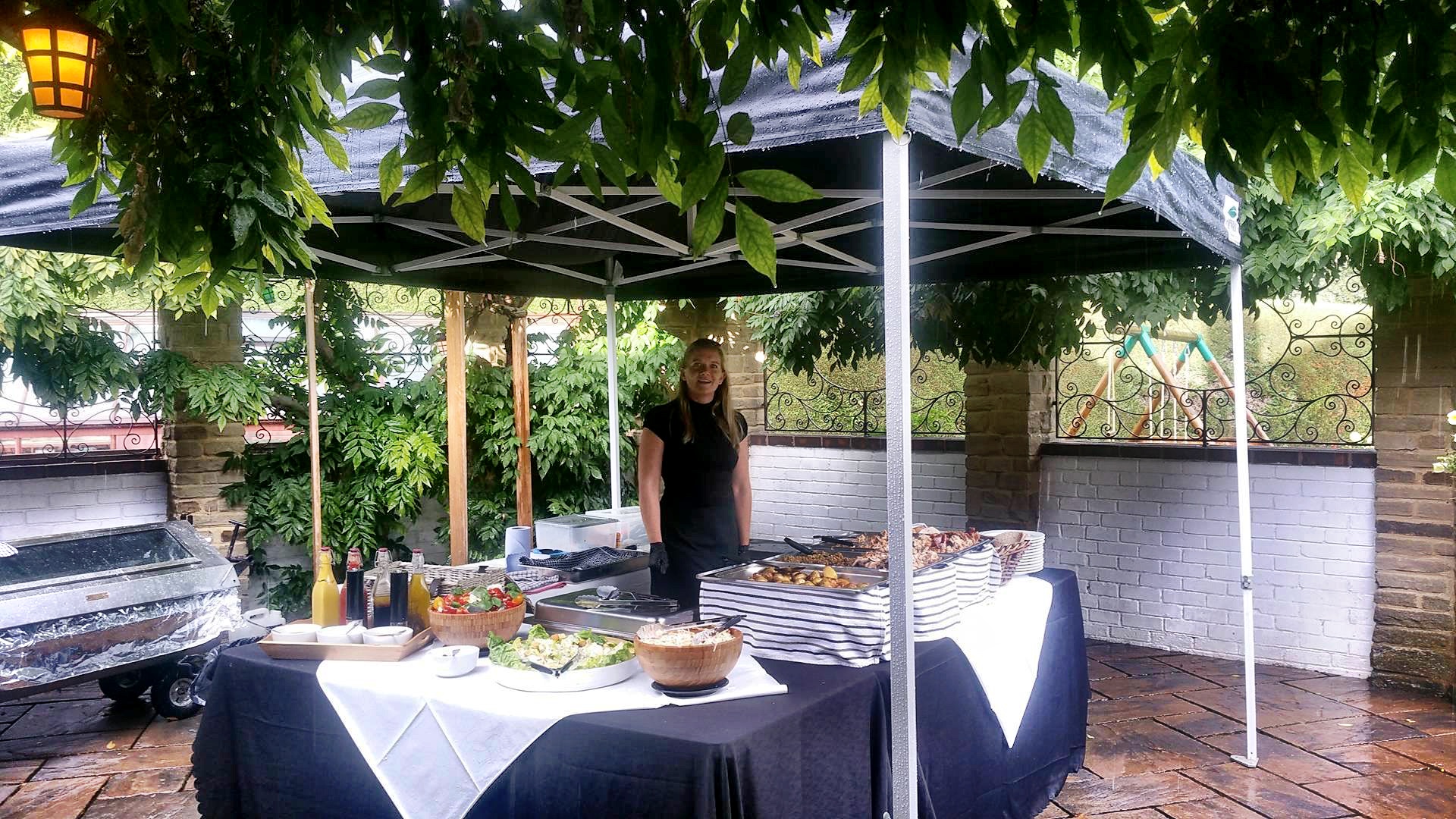 Every event is different and unique to us. It doesn't matter if your event is formal / informal, if it's small scale or you are wanting to cater for thousands. All events booked with us are given the same attention to detail even if it's your first booking with us or you are a regular client. Your catering will run smoothly and effortlessly, leaving you to enjoy the day, stress free!
Many clients still ask us for a traditional hog roast, served in rolls with a choice of sauces and stuffing. However, we can spit roast or barbeque chicken, turkey, beef or lamb and will happily consider cooking other meats too. We also provide vegetarian options that can be cooked on the barbeque grill.
As well as the meat, we offer a huge range of canapés, salads, steamed vegetables, potato dishes, gravies and side dishes. We enable you to create the menu that works best for your guests. The food we cook can be served as a hot or cold buffet, a formal sit down hot meal or as a carvery. We can provide waiting staff as well, should you need them.
Any Event Catered for with our Succulent Hog Roasts
Hog Roast Hinckley decided to set up in this fantastic area to showcase all it has to offer and to provide delicious hog roasted food to its people.
A Hog Roast Hinckley really is suited to any event or occasion. We use only the finest, fresh local produce to provide you with event catering you can trust where the quality is guaranteed. We will arrive at your event in plenty of time and will set up and get started straight away. We endeavour to prepare all our food from scratch on site where possible and will make sure we have enough time to get everything done ready for serving.
You can choose from any type of meat despite our name. Hog Roast Hinckley can provide slow roasted beef or lamb joints, whole spit roasted chickens and turkeys and of course we are experts in providing hog roasts. We also make our own accompaniments and our homemade apple sauce is a particular customer favourite at past events. In the summer we offer BBQ meus with fresh salads and in winter there is our trusty slow roast menu that comes with slow roasted vegetable s to warm you and your guests up!
Hire a Hog Roaster from Hog Roast Hinckley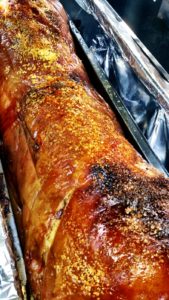 As you can see at Hog Roast Hinckley, we are all about choice, which is why we also provide you with the option to cook your own spit roasted meats. You just need to use the spit roaster that you hire from us. If you want us to, we can provide the meat as well.
Getting a quote is easy. All you need to do is to fill out the simple form. Once you have done that, a member of the Hog Roast Hinckley team will check our availability. We will then ring you back to discuss your menu and give you a price.